REFOX RS30 ESD Repair Heating Pad (ProMat) - Points Redeem
Product Introduction
The REFOX RS30 Heating Pad comprises nickel-chromium alloy heating film and high-temperature insulating silicone rubber. They are usually used in the separation of smartphones, tablets, or other electronic devices. Heat up fast and evenly with good dissipation, and attach to the object closely. Additionally, accessories notches and screw positions are added to avoid messing up and let the repair job runs efficiently.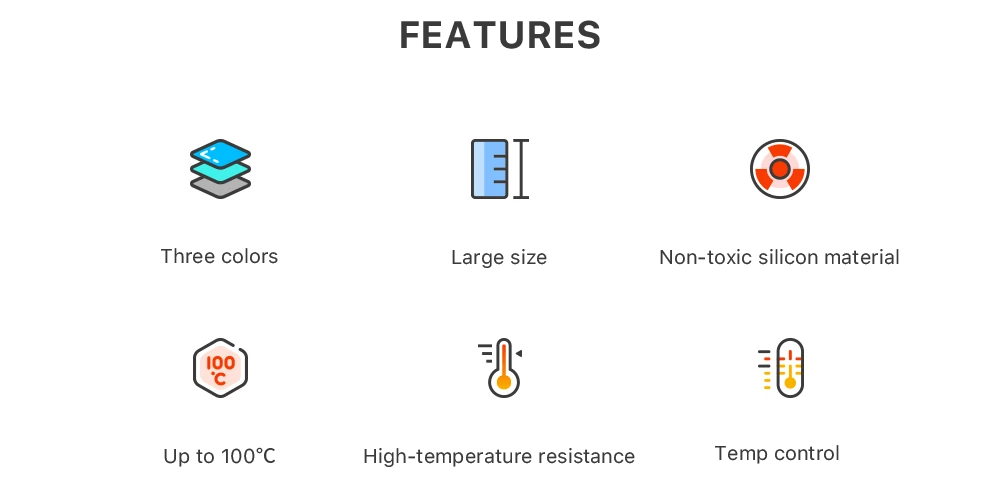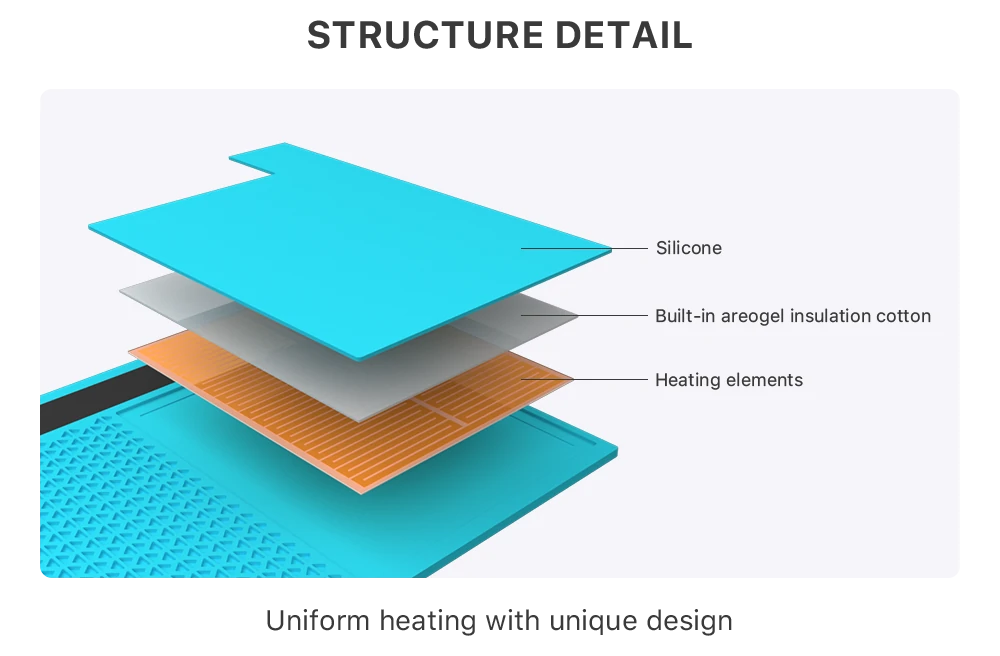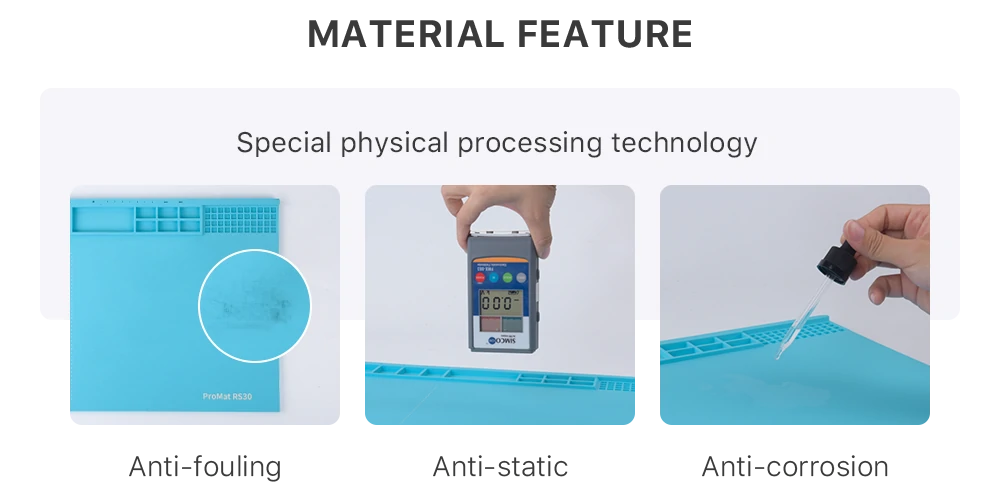 Features
The temperature heats quickly and is adjusted by a thermostat.

Come with a temperature control module to prevent overheating.

Non-toxic silicone material with heat resistance up to 100°C.

Produce by the unique processing technology, anti-fouling & static & corrosion.

Built-in aerogel insulation cotton helps reduce the screen damage risk.

Multifunctional design, parts-storing, and heating as one.

Large-enough working area, allow repairing phones and tablets.

3 stylish colors which are blue, gray, and green, for various favors.

Design with multiple parts placement and screwdriver holder suctions.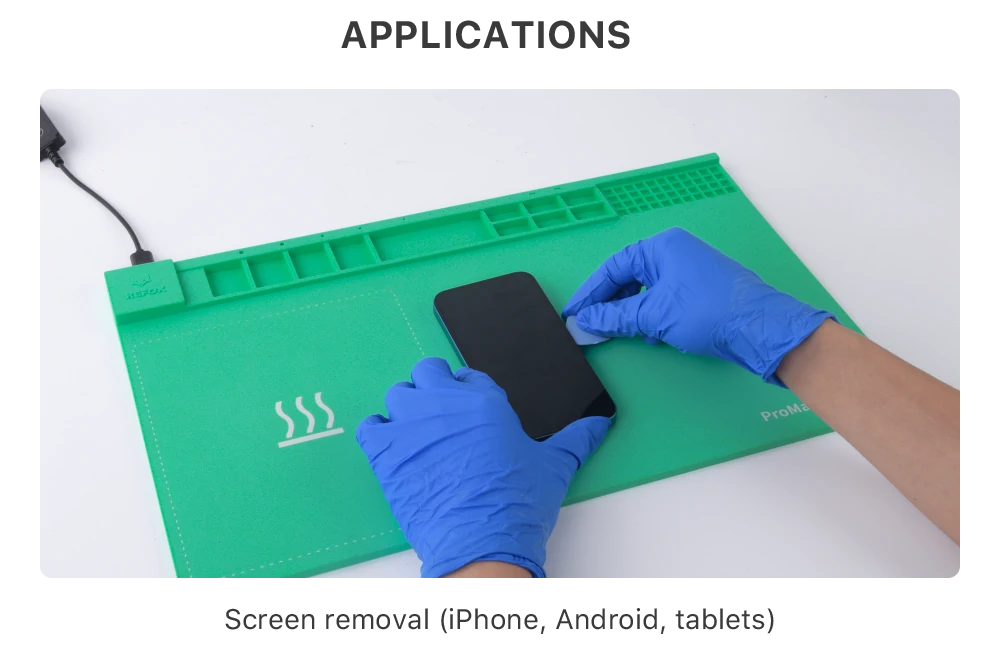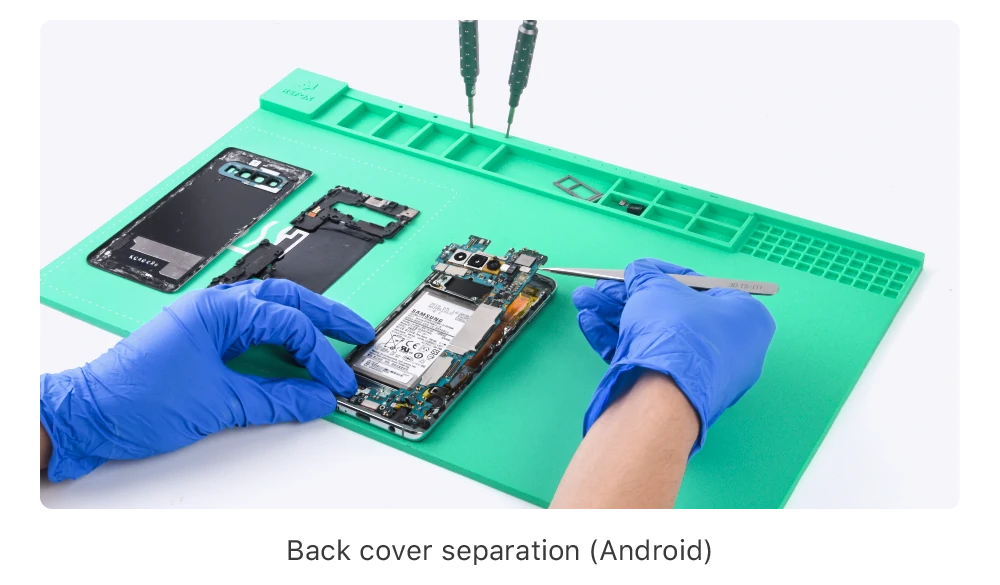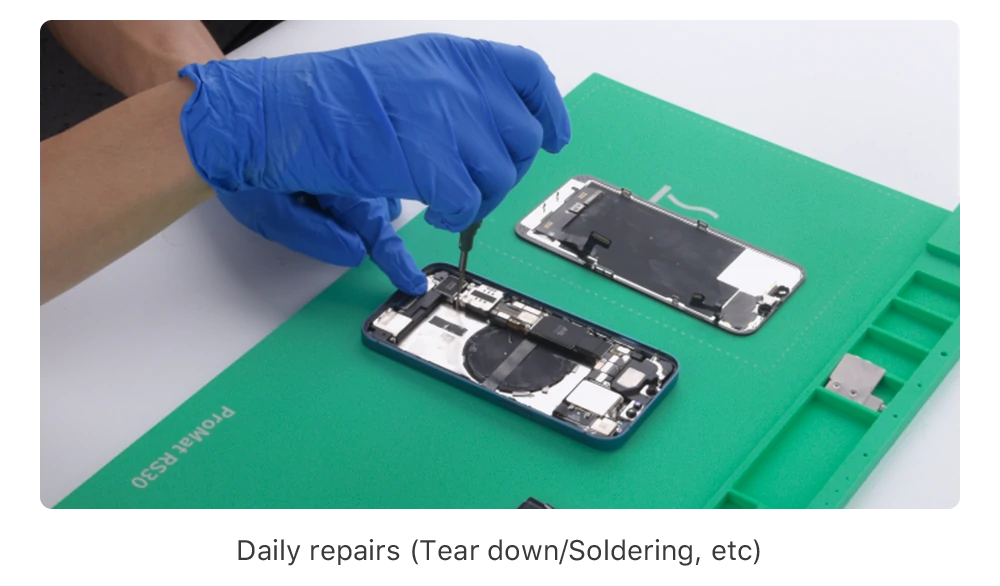 Product Parameters
Brand: REFOX
Model: RS30
Name: ESD Repair Heat Mat (ProMat)
Voltage/Current: DC24V/2A
Product Size: 450*280*5mm
Package Size: 290*215*90mm
Net Weight: 850g
Gross Weight: 1500g
Attention
Be sure to use the supported power plug.

Avoid bending the item so tightly to damage the internal heating parts.

This product could NOT be used as an electric blanket.

Washing the heating pad in water is NOT allowed.

Keep the cable and the power adapter away from the water surface.

Do NOT cut or puncture the pad to avoid a short circuit and leakage danger.

Pay attention to placing the heating pad away from children touching.
Package List
ProMat RS30 Heating Mat*1
Thermostat Cable*1
Power Adapter*1
Packing
Carton Package
After Sales Service
Please feel free to contact us if there's any problem: service@rewa.tech