How To Make Bank Transfers - Paying For REWA Orders By Bank Transfer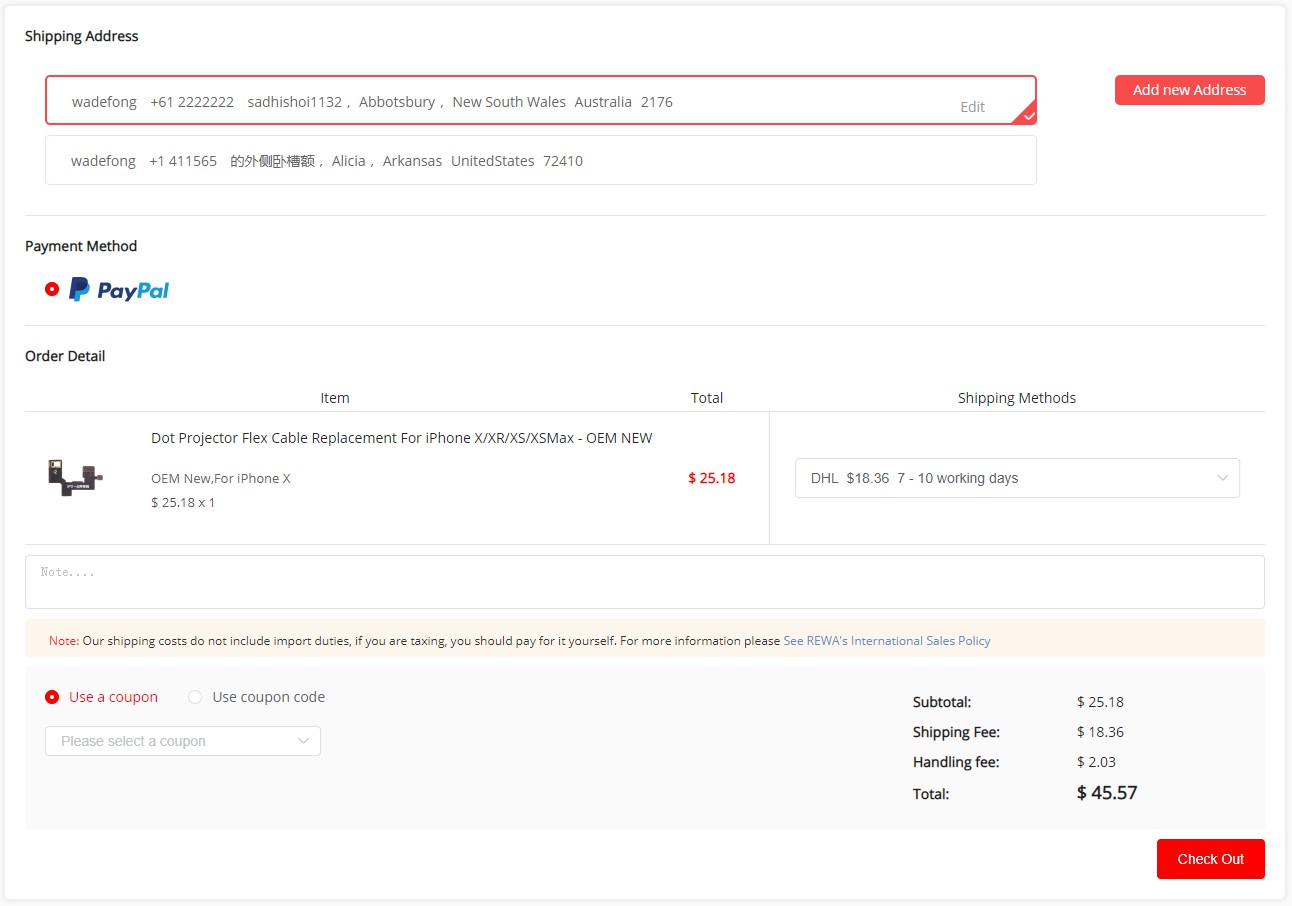 Select the tab "Bank transfer /TT" in the Checkout to create your order first, then send payment against that invoice.
Sending a bank transfer is an easy and fast way of paying for your REWA orders.
A "bank transfer" may also be described by your bank as an "electronic funds transfer", an "overseas payment", or a "telegraphic transfer" ("T/T"). Download Printable PDF of Bank Transfer Instructions Now.
Summary Of Bank Transfer Instructions.
1. Print out your order summary and note the total amount payable.
Make a printout of your order details referencing the total amount of the transaction - click here to view records of all your orders in your REWA Account. (This is usually sufficient, if a specially formatted proforma invoice is required by your bank or company please contact us with your requirements.)
2.Instruct your bank to add comments noting your order number.
This will help us match your incoming payment to your order quickly.
3.Instruct your bank that you will pay charges, so your full payment arrives.
Ask the bank staff clearly to inform you about the transfer charges including any intermediary banks. Don't worry, it is normally just a few dollars. You must elect to "pay all charges" since if the money arrives less than the required invoice price we may not be able to process your order.
4.Double check your payment amount is correct before you confirm to your bank.
5.Ask your bank for a receipt showing the details of the transfer instruction.
You can fax or email us a copy of your bank transfer receipt if you have it. However, this is not necessary for your payment to be matched as long as you remember to add your order number and name on your payment comments.